Time to find out the best match for Libra man!
Ruled by Venus, Libra is associated with love, peace, and harmony. They're also the social butterfly, together with Aquarius and Gemini, in the zodiac. Thanks to their open and optimistic personalities, they can befriend others easily and gain a hoard of admirers unintentionally.
Libra man doesn't settle for any less, so he looks for a harmonious and passionate relationship that can help him grow.
Who can be his best companion?
Keep reading to find out…
Which Sign is MOST Compatible to Libra Man?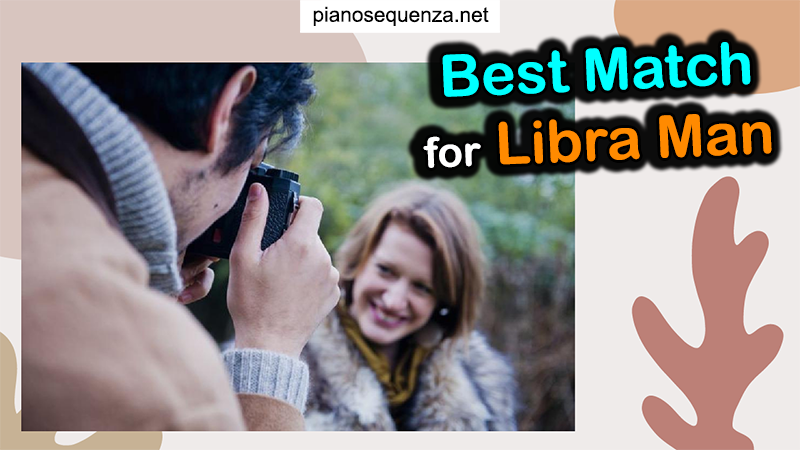 Since Libra is a sign that cares so much about others' thoughts, he wants to make sure that his relationship has to be perfect on the outside as well. This guy likes to brag and show off his woman, like how supportive she is when he follows his dreams or personal goals.
You may ask which zodiac signs get along well with Libra man.
Find out also: What are Libras known for?
According to astrology experts, based on his desire for specific qualities in a romantic relationship, there are four signs likely to be compatible with him: Aquarius, Gemini, Leo, and Sagittarius. But, who can become his ultimate life partner?
Well, the answer is Gemini!
1. The match of Gemini woman and Libra man
The Gemini female feels impressed with Libra male's tendency to shower love and affection on his important people. She is always gentle to this guy because she knows how much he has overexerted himself just to please everyone or to accomplish his works.
Both can get along well to the extreme because they are highly intellectual air signs. This explains why they enjoy having conversations with each other. They can sit and talk for hours without feeling bored. It's like they have lots of things to discuss and nothing can stop them.
With similar characteristics, the Gemini female can see herself when looking at the Libra male. Their emotions are just the same – they're so empathy, caring, and considerate toward one another's feelings, and it comes naturally on occasions, not intentions.
Is there any challenge in this relationship?
Of course, like any other couples, these two do have their own conflicts. However, it's more surprised to know that their problems arise from things they share in common. Well, both have a huge interest in spending money, enjoy the attention from the public, and find it hard to decide.
No matter how compatible two zodiac signs are, it cannot survive for a lifetime if both parties don't work hard or put any effort into it. To keep the relationship harmonious and peaceful, they need to communicate all the time and respect each other's perspectives.
Once taking a step back and opening up more, Libra man can understand his Gemini partner better, and vice versa.
2. Other potential matches of Libra man
With Aquarius woman
As mentioned earlier, Aquarius is a free spirit in the zodiac and a social butterfly in the reality. Libra man can't help getting attracted from the first time meeting. He loves the way she values her freedom and just does whatever she wants to, though sometimes her free-spirited side makes him a bit insecure.
It's his vitality and charisma making her fall in love. He has plenty of cool ideas to keep her interested. Though neither of them feels attracted instantly, this love will grow get stronger as time passes. They slowly learn to open up and trust each other. It's hard to break the connection of these two, whether it's about emotions or in the bedroom.
The only challenge between Aquarius woman and Libra man is one loves solitude while the other loves togetherness. They really struggle in finding the balance for the relationship; however, they will try harder to make it last for the long haul as both love each other truly.
With Leo woman
Put it simply, this pairing is full of energy.
Both Leo and Libra easily stand out in the crowd thanks to their magnetic personalities and captivating charisma. They are confident and knows very well how to shine in their own way without stealing the spotlight of each other.
The male brings on the table his amiable kindness, composure, and class which really enchant the female. On the other hand, he finds her passion, boldness, and amiable kindness is irresistible.
With many common things shared, these two can connect mutually on deeper levels emotionally and intellectually. Leo woman loves to brag about her Libra partner with everyone; meanwhile, Libra enjoys being Leo's eye candy.
Since the lioness is a bit hot-tempered, being with Libra man helps her learn more about harmony and balance in all situations. As for the guy, due to his indecisiveness, he feels grateful when his loved one is the one often stepping up and settling the plan. Her take-charge attitude makes her a reliable partner.
To better this relationship, Leo woman and Libra man please keep in mind that communication is the key.
With Sagittarius woman
Aside from Aquarius and Leo, Sagittarius is also a good match for Libra man.
She is fun, carefree, and adventurous, and these traits can get along well with the guy because he's a social person as well. As he is indecisive, he usually feels stuck and struggled when it comes to making decisions. Fortunately, this will never happen once hanging out with the spontaneous Sag.
If he has a hard time deciding about whether they should go hiking or have a date at the beach, the lady will come up with an idea which the two can do both. Most of problems in this relationship are solved thanks to Sagittarius.
These two are positive persons, so they try to avoid conflicts. She is honest and straightforward, whereas he is more considerate and sensitive. Therefore, he may get hurt because of her blunt comments sometimes. They need good communication to understand one another better.
Final Words
That's all for the best match for Libra man!
As you can see in this article, this guy is most compatible with Gemini woman, and his other potential matches are Aquarius, Leo, and Sagittarius.
For anyone who wants to attract a Libra, two qualities that you must have are kindness and fairness.
Terms:
https://www pianosequenza net/best-match-for-libra-man/