We all know Leo (July 23 – August 23) is a big cat in the zodiac.
She may seem fierce and intense from the first glance, but a Leo woman is indeed a gorgeous feline goddess if you know her better. When it comes to love and romance, this lady is attractive in her own way.
If you want to win the heart of the Leo female, get ready to tussle with others as many want to have her. As she possesses charismatic traits like confidence, strength and integrity, you must be impressive enough to grab her attention.
A Leo woman in love knows exactly what she wants and how to get it.
In today's article, let's find out reasons you should love this lioness.
Leo Woman in Love is the BEST Lover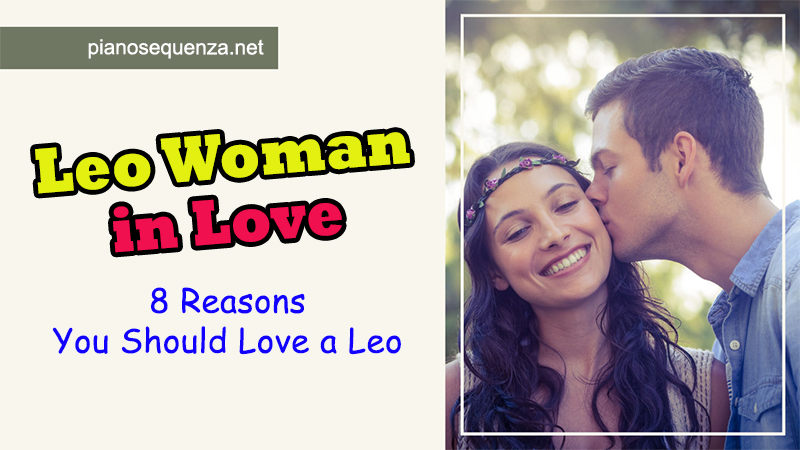 This woman can make herself much more irresistible. Not only valuing herself, she also knows the worth of others and respects them as well. That explains why people usually get attracted by her generous and loving nature.
Here are 8 reasons the stunning, graceful Leo female is the best woman to love:
1. She loves to cuddle and snuggle
If you are the type that enjoys skinship, Leo woman will be a perfect lover. Like typical cats, she loves cuddling and will cuddle you like no one else. Rather than hanging out for a date, she would prefer snuggling time with you on the sofa while watching Netflix. Extremely affectionate and playful, this girl will make you comfortable when you two are cuddling.
Discover what Leos look like with just one click away.
2. She is powerful and beautiful
According to most men, they find that no scenery can be compared to the image of a strong Leo woman in all her glory. Symbolized by the queen of the jungle, she is also the queen of the zodiac. She is powerful and beautiful in her very own way making no one can resist that.
That amazing combination has created a beautiful sight and captivated the heart of people meeting her the first time.
3. She is unpredictable
Leo woman is attractive because of her straightforwardness. As a person born under the Leo sign, I can guarantee that you won't have any problem in reading a Leo. She is direct and never goes around the bush. Therefore, it's easy to guess what is going on in her mind. Whether she is happy or anxious, she can't help but bringing her thoughts, feelings, and expressions on the surface.
This is an advantage for you!
You can tell if a Leo woman likes you or not just by observing her behavior and attitude towards you. When falling for someone, she will never hide what her heart wants…well, she just can't.
4. She strives for her dreams to come true
Not only having big dreams, this girl is also ambitious and eager in making her dreams a reality. The lioness is never the type sitting in one place and doing nothing. Independent and passionate, she will fight hard to achieve things that her eyes set on. As long as having a dream, trust, and belief in herself, she will be able to get it to come true.
The chance of success is high if having Leo woman in your team. She won't give up or give in. The moment she says 'Do it', she makes sure to accomplish it beautifully.
5. She loves romance
Well, don't let her intensity or strength scare you away.
I did mention about her having a big heart at the beginning. A Leo woman in love expects nothing more than being pampered and treated with full of love. She may look cold, independent, and strong on the outside, but actually she is sweet and caring from deep inside.
She enjoys romantic surprises prepared by her partner. If you want to make a Leo falls hard for you, then one of the keys is to get her to feel swept off her feet. Shower her with your passion and affection at any time.
6. She falls hard…really hard
At the initial stage of chasing a Leo woman, it might be very hard because she is not the type of girl falling in love easily. She takes a romantic relationship seriously and looks for a completely loyal lover.
Let's find out Leo woman compatibility in love here!
In fact, she needs time to observe whether or not you are honest to her. It's rarely for the Leo female to falls for someone deeply. However, once she does, she makes sure to give a lot of love. Very loyal and indicated, she will work hard and do everything to protect the happiness of her relationship.
7. She is nurturing and understanding
What I love most about Leo woman is her understanding and empathy. Not being hot-tempered like some claiming, she is very understanding and concerned about others. In any relationship, she has a high requirement for honesty. If you can't expect that side of her, she will escape from you immediately.
In a situation, she will try to cover all perspectives. Consider yourself lucky to have a Leo woman spending the rest of her life with you. She wants a nurturing companion whom can listen to her thoughts and opinions.
8. She is a total package
Lioness is like a total package.
The Leo female is a combination of beauty, intelligence, confidence, generosity, and sociability. She puts her heart on sleeves and always gives others the second chance. If you are in a relationship with a Leo, remember that you are her priority…even before herself.
In Conclusion
So, what is the Leo woman in love like?
She is a warm and appealing person loaded with lots of amazing personality traits that steal all eyes. Irresistible and overwhelming, she can keep you drowning in her own charms whenever she goes.
Adore your Leo partner with all the love and she will shower you with her attention, affection, and passion in return. Never play mind games with her, or she will leave and not come back.
For more info about Leo woman, leave your comments below.